Version 12 (modified by olha,

11 years ago

) (diff)
quintagroup.captcha.core
Links
Introduction
Quintagroup Captcha Core allows configure captchas on your Plone site: its size, color, etc. This product does not add captcha to your Plone site, it only allows its configuring. To protect your Plone forms with captcha - use quintagroup.plonecaptchas package.
Usage
After its installation you'll see Plone captchas setup option under Add-on Product Configuration in Site Setup.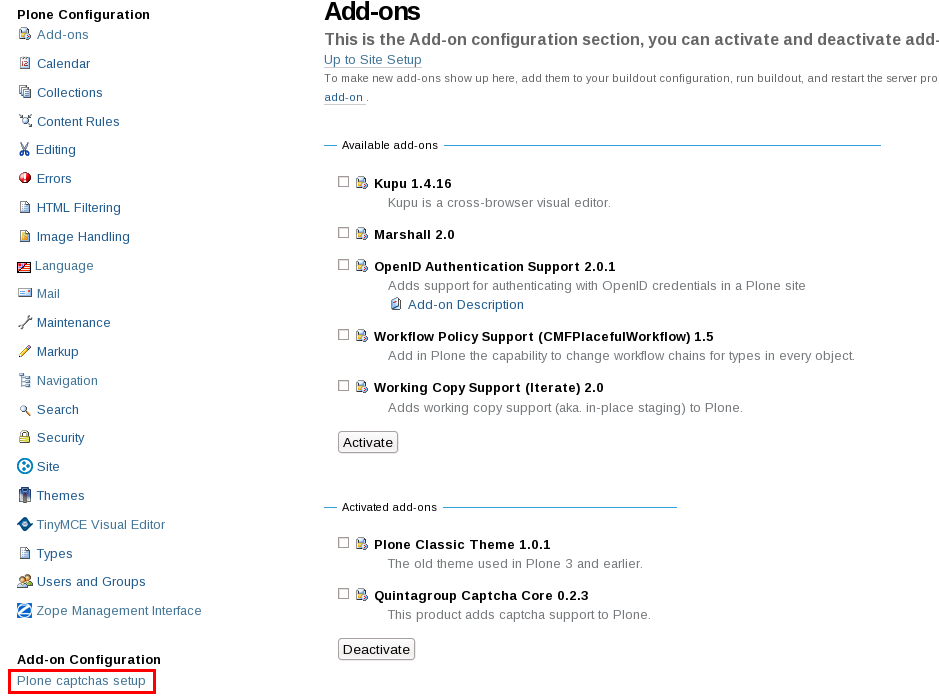 Here you can select what kind of captchas you want to appear: either static or dynamic. If you select dynamic mode - captcha images will be generated on the fly.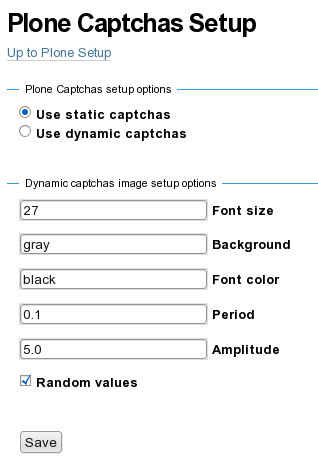 Besides, you can configure captchas look by using different font sizes, background and font colours, period, amplitude, random values. As a result your captchas can look like any of the following: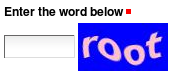 Notes
Attachments
(6)
Download all attachments as: .zip